This was taken the evening of Jan. 9, 2009.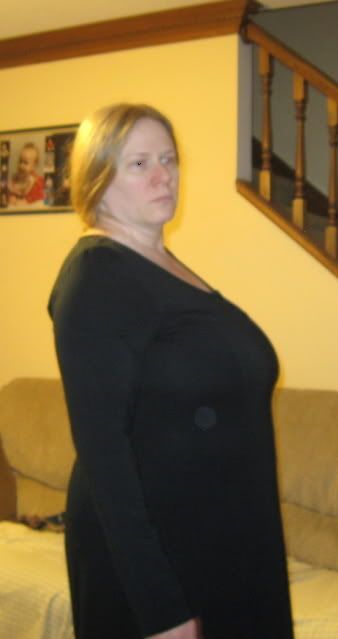 You can see how chapped and red my nose is from all the sneezing and blowing. Will be happy when the winter is over and I can turn this heater off. Seems like Pete is even more cold natured than ever this year! Doesn't seem like the heater ever goes off when he's here. I dread to see the next gas bill... oh well. I turn it off when he's at work, but as soon as he gets home, it goes right back on.
Don't know what just happened, but half my post just disappeared. Oh well, I shall begin anew....
I was saying: I hadn't been doing any walking or exercises since the days just after Thanksgiving. 2008 was not a good year in this regard. I gained back all the weight I had lost in 2007. I didn't feel well nearly the entire year... But I refuse to feel like a failure. I did what I could. Maybe it wasn't enough, but it was what I could do. And now that the New Year has come, I'm beginning again on a walking and exercise routine. Or as much routine as anything ever gets around here.
Anyway... so we got an mp3 player for Christmas. And I finally got around to putting some of my music on it yesterday. When I went for my walk I grabbed it and took it with me to the treadmill. I was having so much fun listening to my music without having anyone tell me to turn it down... before I knew it I had gone two miles! That's great, since the last time I did any walking I could not do two miles.
Then today, I didn't walk. Rather, I did some exercises. I did some crunches, some leg lifts and such and then I did some arm exercises with the one pound weights. Um... I'm not real savvy on the exercise 'speak' but I did 5 different exercises, arm curls, etc., and I did them 10 times x 3 times each. Does that make sense? I did each exercise 3 times and each time I did one, I did it 10 times. What the hell do you call that anyway? Smart exercisers out there wanna let me in on the lingo?
So did that plus lots of stretches and did some pampering and "girlie" stuff today. Painted the fingernails. Massaged, inspected, and moisturized the feet. Let Pete cook the supper... Sometimes it's good to be a girl, eh?
I am beautiful, even if you can't see it.